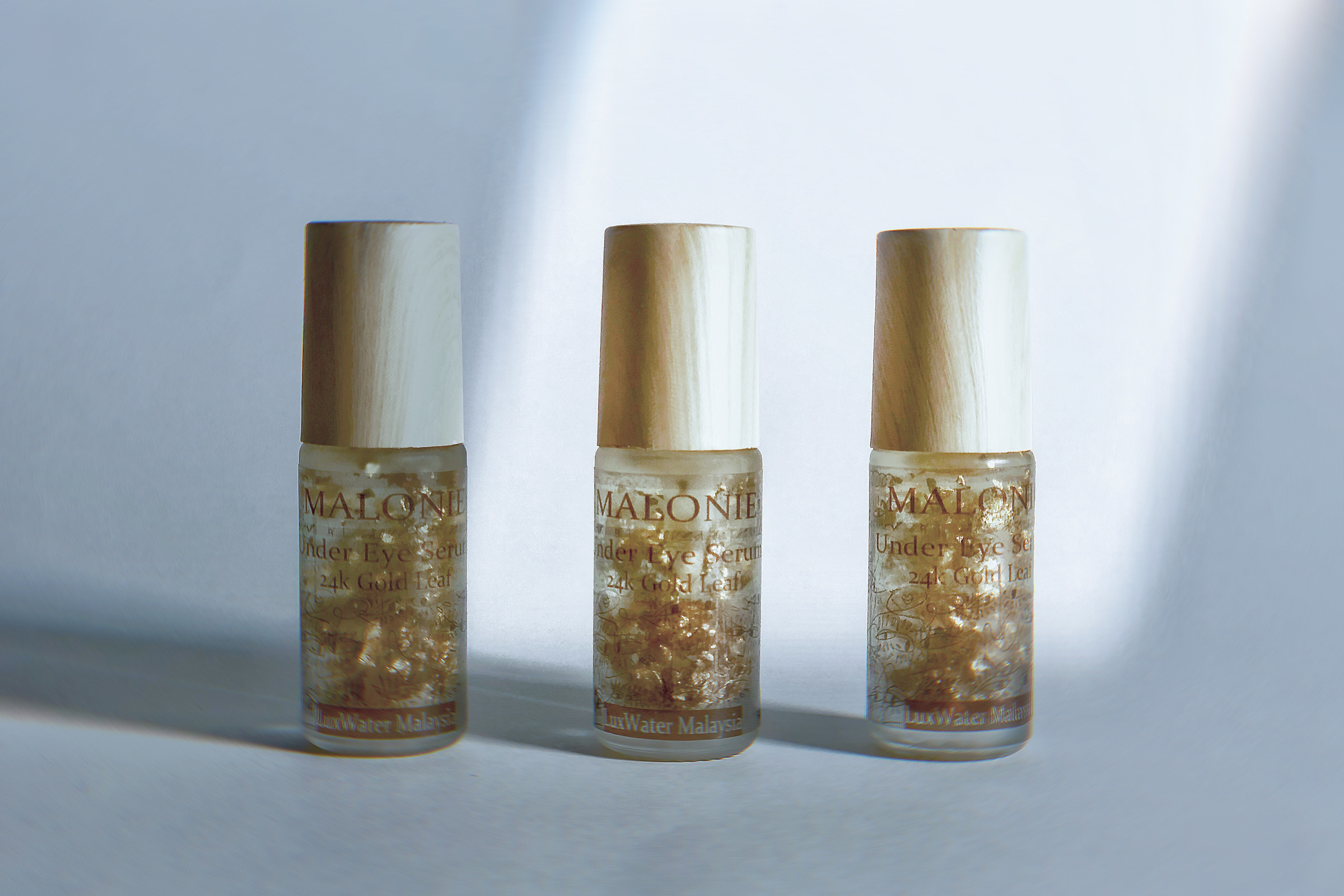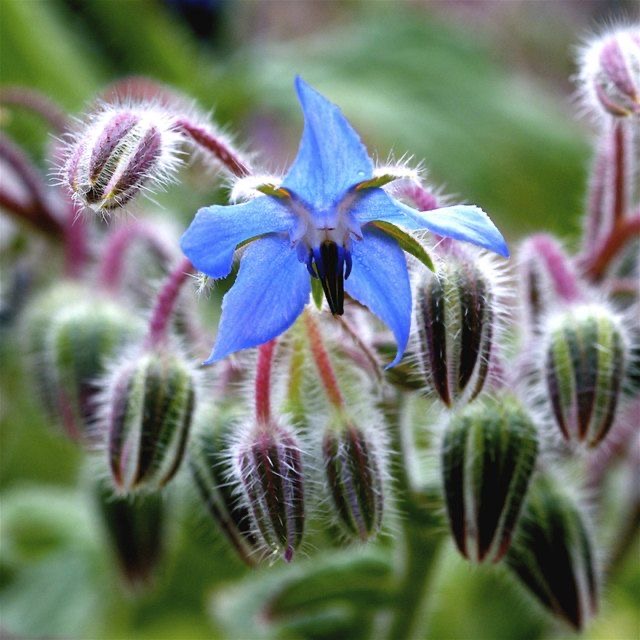 Borage (Borago officinalis), also known as starflower, bee bush, bee bread, and bugloss, is a medicinal herb with edible leaves and flowers.
Under eye serum with 24k Gold Leaf. Malonie is designed to effectively rejuvenate, reduce fine lines and dark circles under the eyes.
In addition, it's lightweight texture is beneficial in promoting quicker absorption into the skin.Regular use will help keep the under eyes firm, moist and visibly rejuvenated.
The formula contains ingredients that are naturally derrived from organic sources such as the Starflower Plant.
Borage Oil - which comes from the seeds of the Starflower Plant contains a high concentration of GLA (Gamma Linolenic Acid) which is shown to have anti-inflammatory, anti-aging and moisturizing properties that leave the skin feeling lifted.Gold, on the other hand is an anti-oxidant (which is why gold never rusts or expires).
As UV rays become more of a daily concern, Vitamin E and Argan oil is used to help shield and to repair already damaged skin cells.