The ideal multi-usage moisturizer, our ultra-nourishing Raw Cocoa Butter takes care of the lips, skin, elbows, feet and even hair! Our design is compact and fashionable, allowing you to nourish your skin wherever you go. Madam JoJo uses raw cocoa butter that originates from Ghana, in which the characteristics of the butter preserves the quality of the fragrant, chocolatey scent. In addition, the presence of lavender in the composition provides an overall calming effect.
Storage below 30c. 50ml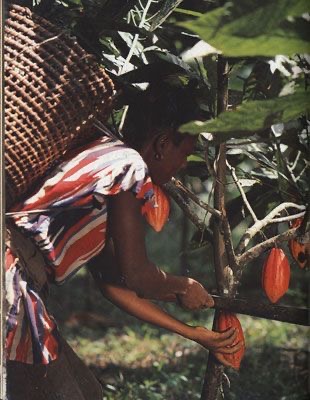 Madam JoJo our Natural Balm (for dry skin, sensitive skin , aczema, rich moisturizer, high in antioxidants, reduces stretch marks & scars) We used organic raw cocoa butter originated from Ghana because we choose the best for you!
With a melting point similar to our own body temperature, personal care products containing Cocoa butter absorb easily, leaving your skin silky-soft, smooth and intensely hydrated.
---
Natural Ingredients : Raw cocoa butter , Sweet almond oil. Beeswax and Essential Oil.