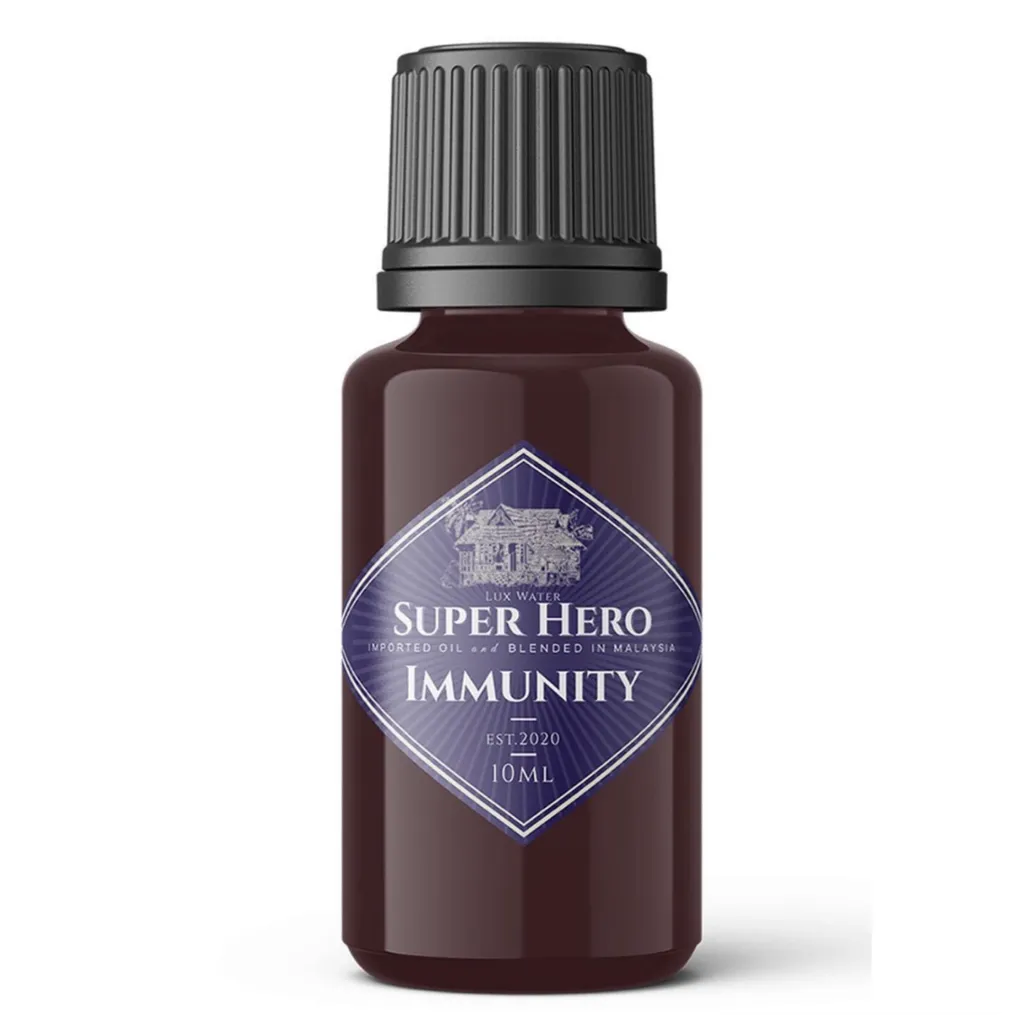 Essential Oils: Aniba Rosaeodora (Rosewood), Citrus Tangerinia (Tangerine), Pinus Sylvestris (Pine), Citrus Limon (Lemon), Cinnamomum Zeylanicum (Cinnamon)
Scent : Woody Oriental , Warm
Function: Boost Immunity
Immunity is packed with essential oils that can boost the immune system while clearing congestion, coughs and fever. Rich in antioxidants and antiseptic. Diffusing at the early sign of cold or flu symptoms can cut sickness off before it even happen.
(10ml)
Caution: Essential oils are highly concentrated Do Not Apply Directly to the skin as it can cause irritation. Keep out of reach of children.
Usage Guide:-
Inhale : Add few drops into burner or diffuser for aromatherapy.
Bath: Add few drops into a warm bath tub and relax.
Spray: Add few drops into spray bottle filled with distilled water for room spray.
Massage: 0.5%-2% Dilution = Essential Oils 3-12 drops per 20ml of the total carrier oils or cream.
Note: Essential oil is not intended to diagnose, treat, cure, or prevent any disease. If you are pregnant consult your physician before use.